6 Clever Ways to Say I Love You with Emoji 💕
"I Love You", the three most powerful words in the English language, while it's great to love, saying it the same way every time can be so boring. So let's get some better ways to show affection!
You're so 🍩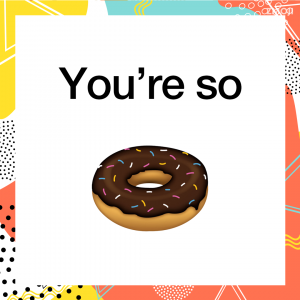 It means you're so sweet! While doughnuts are not the only option, they are a common choice, and an emoji available in most platforms. Other options such as types of candy or ice cream can work really well too! Chocolate seems like a good choice, however, its emoji doesn't clearly express sweetness, like the doughnut does.
I love you more than 🍕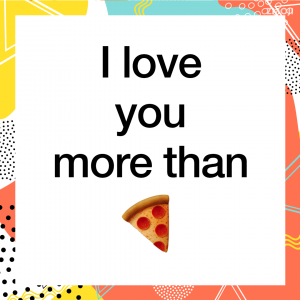 Some may laugh at this, but if you are a foodie, saying this to your significant other really means a lot. Pizza is a common choice for your favorite food, therefore saying a person is more important is no joke. You can try other foods, but pizza works especially well.
You have the 🔑 to my ❤️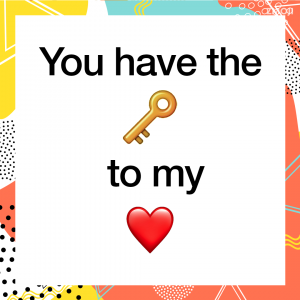 A fun variation on I love you. If you want to be a bit more serious, this can mean that the person helped you to unlock yourself and learn how to love.
Everyday with you is 🔥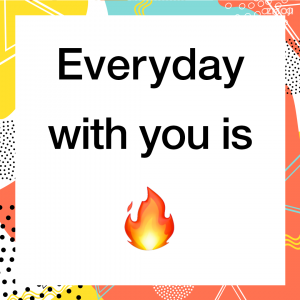 While this is less romantic than the other options, it's still a good way to tell someone that you enjoy spending time with them. A good way to be more casual and fun, instead of seriously romantic.
I miss you 🍑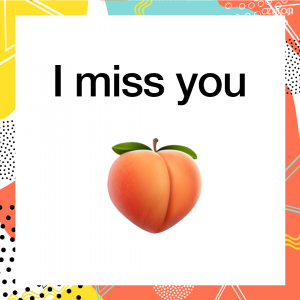 This is a fun way to be a little bit sexy without being too explicit. The peach emoji is commonly used to mean a butt. In fact, Apple briefly considered changing their emoji to look less butt-like, but people protested! Of course, the peach can also means a sweet fruit, so you still complement the person.
👀 ❤️ U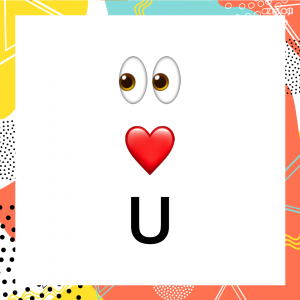 It's a classic, what needs to be explained? While it might be old, sometimes simple is better.
Zmoji is a fun, creative and artistic app for you to bring your emojis to the next level. Stun your friends with personalized stickers, spark new conversations and show the world who you are!