Welcome to Zmoji!
What is Zmoji?
Zmoji is your personal avatar creator and emoji creator that you can use to create a mini version of you. It lets you create personalized emojis to spice up your online chats. Our mission is to make your chat more personal by creating your own emojis that looks just like you.
How to use Zmoji?
You probably have seen dozens of cute avatars online and wondering how you can make one of your own. With Zmoji, making an avatar has become extremely easy. Let's get started with how to use Zmoji!
1. Search in the App Store and download Zmoji avatar app.
App Store: apple.co/31SGtFu
Android APK: bit.ly/34dMI8N
2. Open the app and choose a gender.
3. Then choose an avatar style.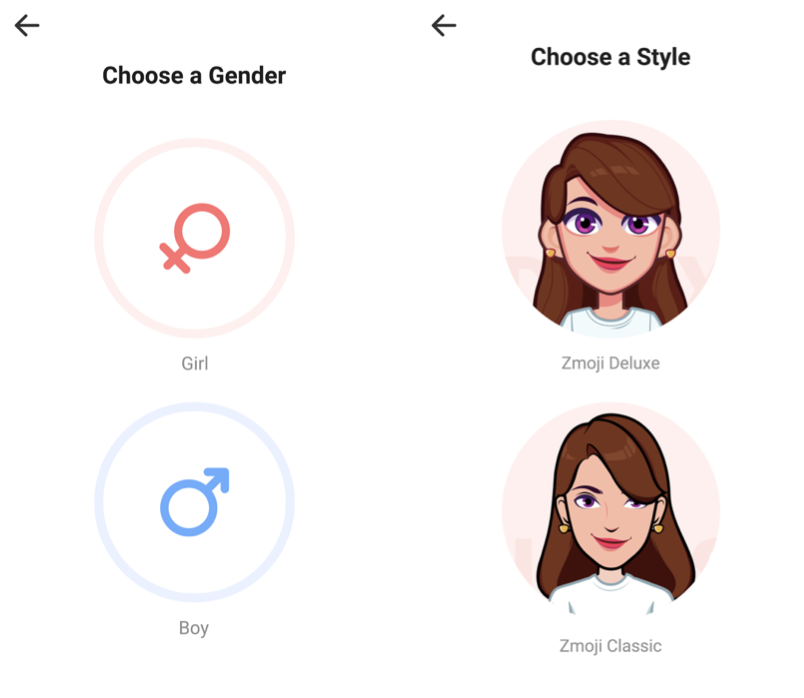 4. You can create your Zmoji in two ways:
a)With manual creation, you can create you Zmoji by choosing your Zmoji eyes, nose, eyebrow, chin, hairstyle, and more.
b) You can also create your Zmoji in a more advanced way – by facial recognition. Of course, you can alter this avatar manually if you don't like the look.
5. From here, you have a lot of options to customize your Zmoji. You can dress them in different glasses, hats and outfits, create innumerable stickers with different postures and expressions, etc.
6. When you are finished, you can share your Zmoji and avatar GIFs and stickers with your friends.
If you want to get more fun about Zmoji, follow Zmoji official Instagram (zmoji_official) and Facebook (Zmoji) account. New features will be coming out soon.
Start your journey and express yourself with your personal emojis today!