What is Zmoji? Find Out Everything You Need to Know About Zmoji
What is Zmoji?
Zmoji is a personal emoji avatar creator. It allows users to create an avatar that "looks like just you", in a cartoon style. The avatar can be created by facial scan, or a manual creation process. Users can then edit their avatars' outfits, accessories, or other details.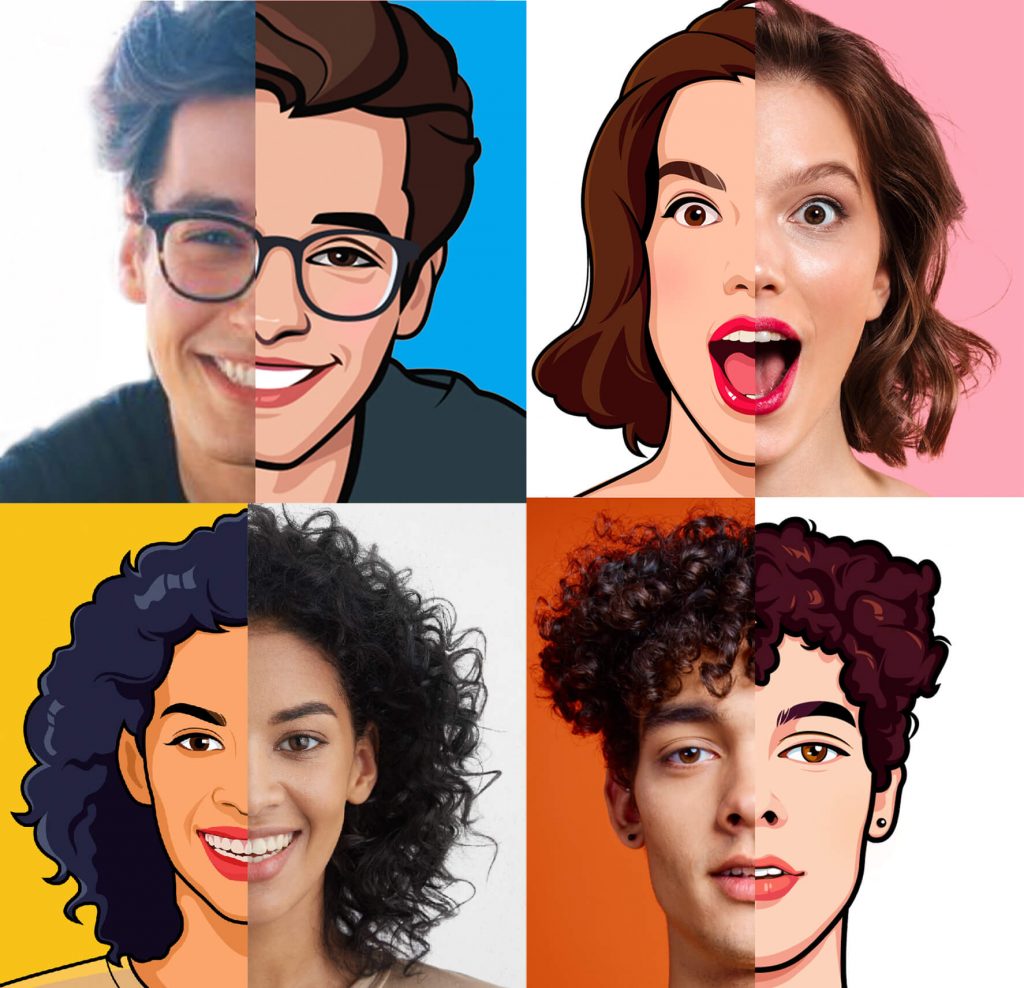 The really cool part of the app is the stickers and emojis, which use the custom avatar. The emojis and stickers can be easily shared to any other social media site. The app is popular among users who want to bring an extra layer of quality or originality to their social media posts, or anyone tired of standard emoji. Special emojis will be available over time (such as Christmas themed ones during December).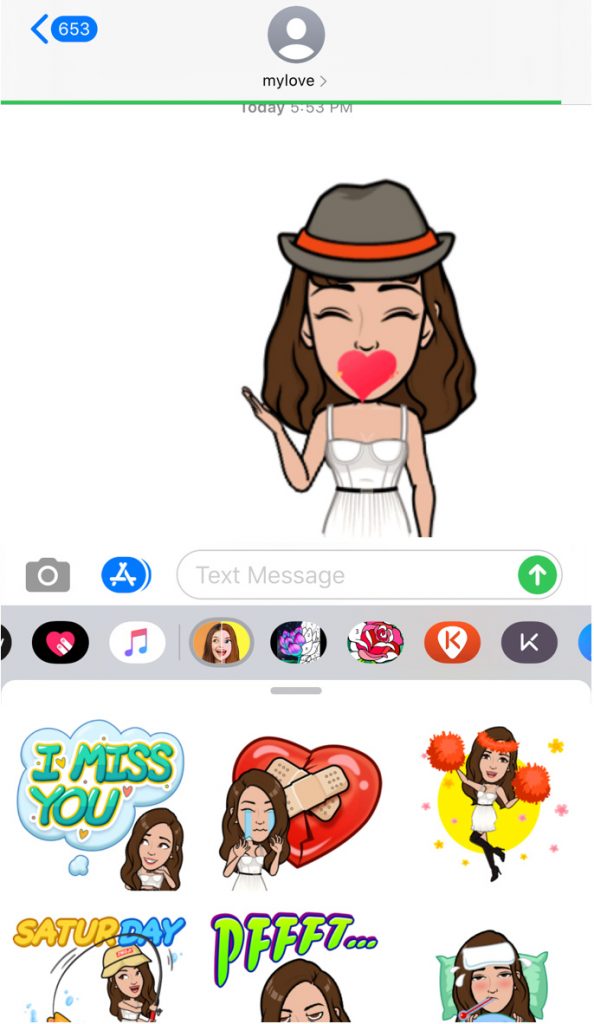 How did Zmoji begin?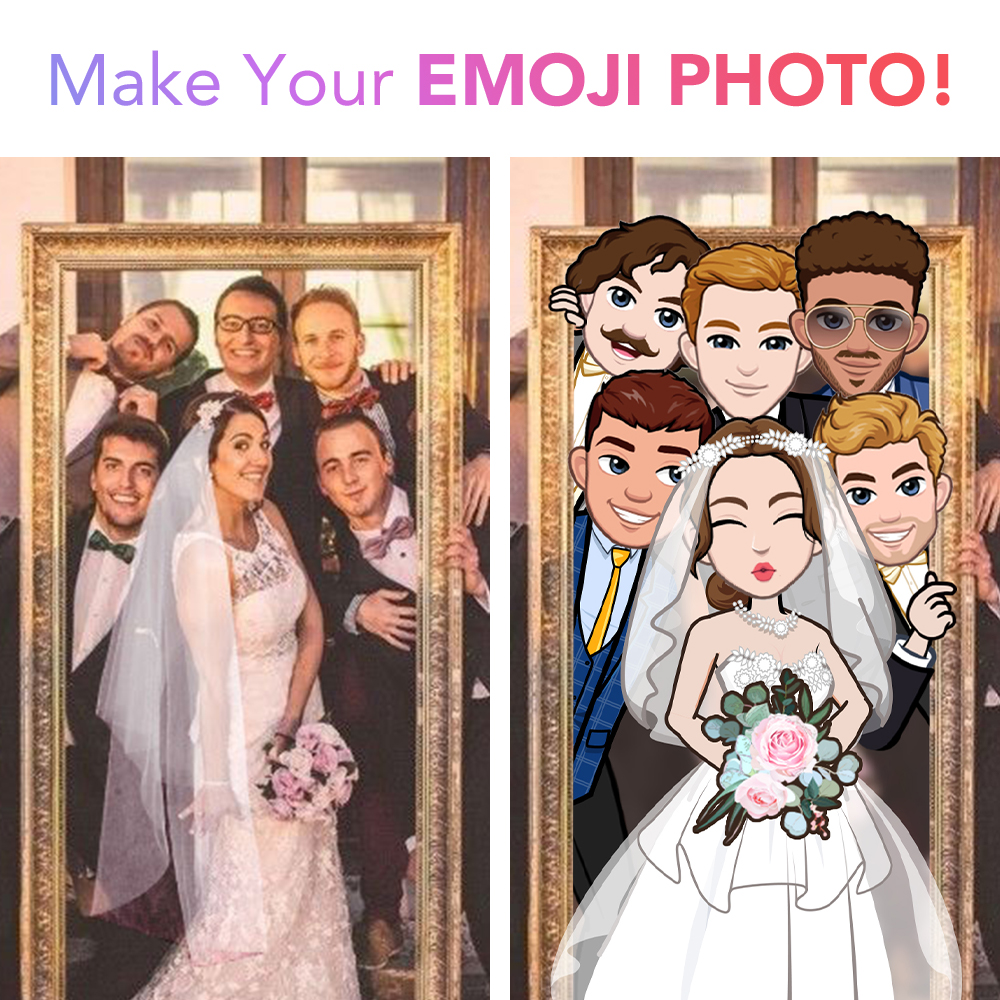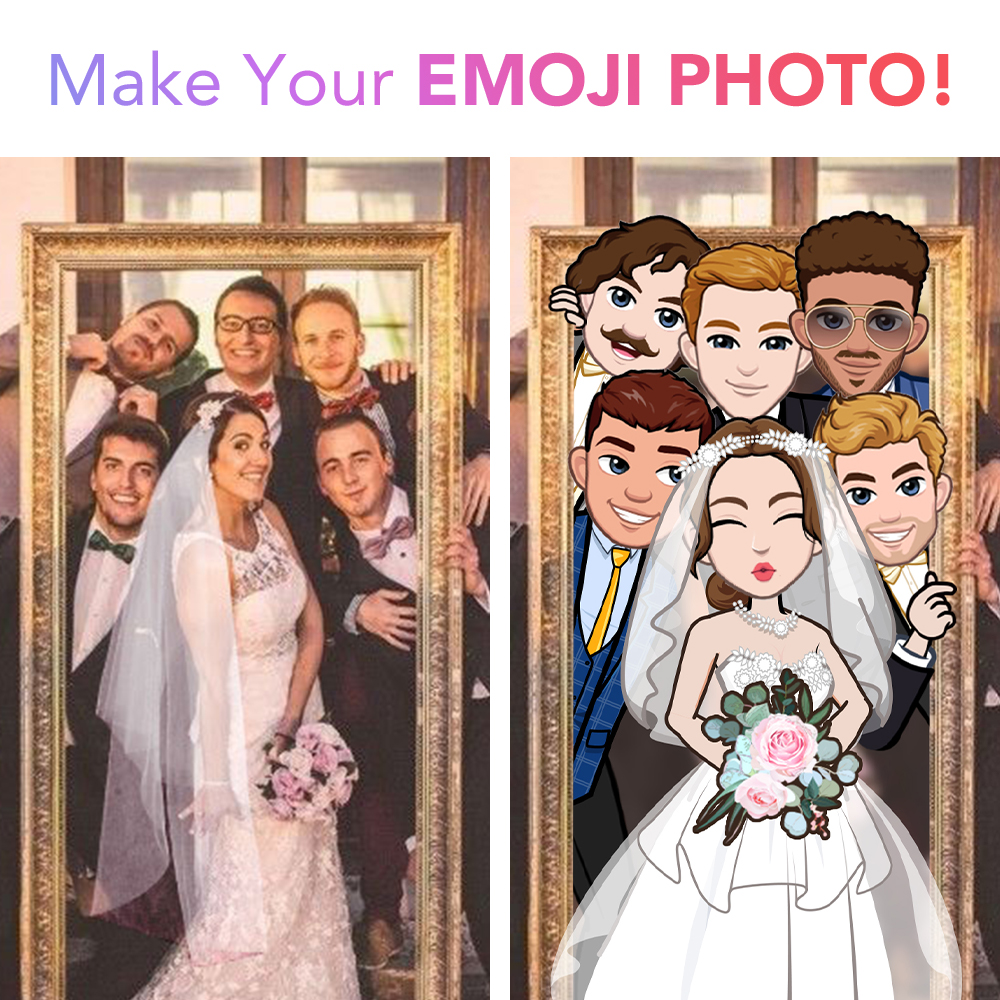 Zmoji first appeared on the app store in August of 2016. The app was a lot simpler back then, but its developer, Quick Atom Ltd hasn't stopped publishing new content for it. It began with just one style, and only manual avatar creation, but the core content was all there, and it was expanded upon steadily for two years.
The first big update came in 2018, when the facial recognition feature was added. This made the app a lot more convenient, and gave it a higher tech feel. In 2019, a second avatar style was added, called "Modern" (the old style was given the name "Classic"). This was a big step forward in design and amount of content.
Today, Zmoji still gets regular updates. The gifs are constantly updated for quality improvements. New outfits, accessories, and other content is constantly being published, and holiday-themed expansions are released throughout the year.
Where can Zmoji be used?
Zmoji's stickers and emojis can be connected to your phone's keyboard, which allows them to be sent easily on almost any app. Including the big ones, like Facebook, Instagram, Twitter, you name it.
While they are popular on social media and messaging apps, they can used anywhere. This would include business apps, such as Slack, text messages, iMessage, even emails. Any medium that is modern enough to use copy and paste should be able to share Zmoji's colorful stickers.
How to create your own Zmoji?
The first step is, of course, to download the app, which available for both android and iOS. After opening the app, users choose a gender, a style, and select either manual creation or facial scan.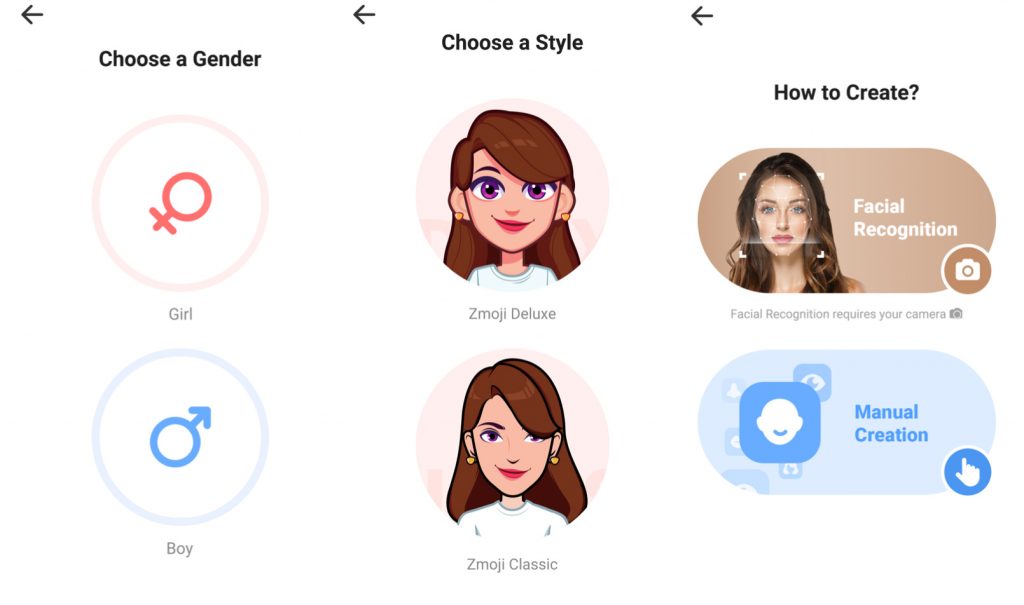 For the facial scan, users upload a clear selfie of themself, and instantly get an avatar. The facial scan normally does a great job, however users have the option to adjust any features they wish to.
Manual creation is also an option, users will step by step choose eyes, hair, a nose, and so on until their little avatar looks how they want it to.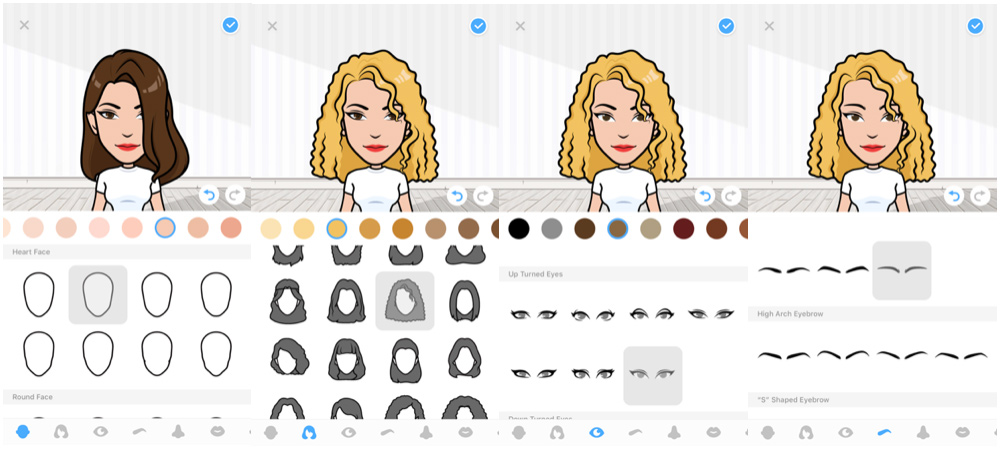 At that point the user saves their work and can start sending their avatar everywhere! The process is quite easy; the app does a good job of explaining everything. Zmoji's website also has a good guide for users have difficulty.
Risks or costs of Zmoji?
Zmoji will ask permission to use your keyboard, which might seem scary. However, the app only asks for permissions that are necessary for its features to work. The keyboard, for example, is needed to share stickers. Zmoji does not collect unnecessary user data or read what you are typing. The facial scan also might seem dubious, but it is only used to simplify the avatar creation process.
Zmoji has a free version and a premium version, as well as some additional in app purchases. The free version alone is a great app. A free user can use all aspects of the app without issue; someone on a budget could easily enjoy the app for years without spending a penny.
The premium version is a bigger and better version of the free app. Anyone passionate about their cartoon avatars would appreciate the extra outfits and accessories. You can create unlimited avatars (the free version only gets one), and some extra emojis. If you love these avatars, the premium is worth considering.
The other in app purchases are worth considering as well (though the premium version is better value). Some users might want both!